Brother Scan N Cut SDX Roll Feeder Trimming Cutter for Vinyl, Paper
$23.95
2 in stock
Description
Brother Scan N Cut SDX1200 Roll Feeder Trimming Cutter for Vinyl, Paper and more Brand New
Brother's ScanNCut SDX1200 will take you to new creative heights thanks to state-of-the-art upgrades and new features that are changing the game.
To continue being able to create wonderful projects using this innovative machine, you will need at some point new accessories.
THIS IS A TRIMMER CUTTER, THAT FITS TO YOUR ROLL FEEDER.  YOU THEN SLIDE IT ACROSS THE ROLL TO TRIM/CUT YOUR PROJECT OFF.
DOES NOT INCLUDE MACHINE OR VINYL – THIS IS FOR THE TRIMMER/CUTTER ONLY
Cut larger scale projects
Expand creative possibilities by cutting up to 12″ wide material and up to 1785.3mm (70.2″ or 5.85 feet) in length with the new roll feeder function that accomodates our ScanNCut adhesive vinyl rolls.
For detailed instructions on the use and care of this, please refer to your machines user manual.
HOT TIP!!  When using the standard cut blade holder, you will need the standard cut blade as well.  I have a couple of these around, especially for the material and paper.  Just like your "fabric" scissors, you shouldn't be cutting paper and other things with them, so I have one in a pencil case which I have marked fabric and one for paper/cardstock.  That way I can change quickly and easily when I change what I am doing.  I also downgrade my material ones to cardstock and other thick items, once they are too blunt for fabric use.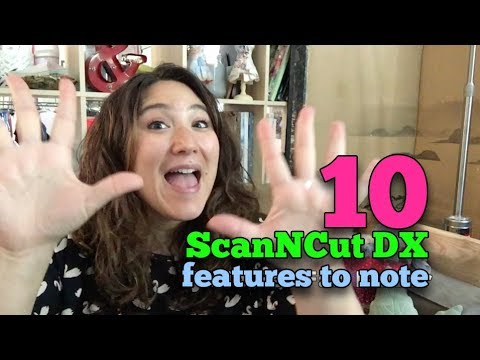 ScanNCut DX: Ten NEW Features to NOTE! – YouTube
Additional information
| | |
| --- | --- |
| Somethingscountry Quilting Fabric | scan n cut |