Sew Better Patchwork EMBROIDERY THREAD TRIMMER
$16.95
Out of stock
Description
Sew Better Patchwork EMBROIDERY THREAD TRIMMER New
This AAA battery operated Embroidery Thread Trimmer, is a must for all of the Machine Embroiders out there.
At some point you will need to unpick your work, either a simple mistake was made, then this trimmer will help you out.  This small affordable gadget will not cut your fabric or your fingers, however it will trim your thread.  Just place it on the front and back of your work and let it do its work. You can use it like a saw or just brush over the threads and let it safely unpick the wanted area.  The thread won't pull the fabric, so it will come away and leave your work virtually without a trace.
Comes with a small cleaning brush to get any stray threads off the blades.
Pull it apart from the bottom as shown in our video put a battery in (not supplied) or to change the battery when needed.
Pink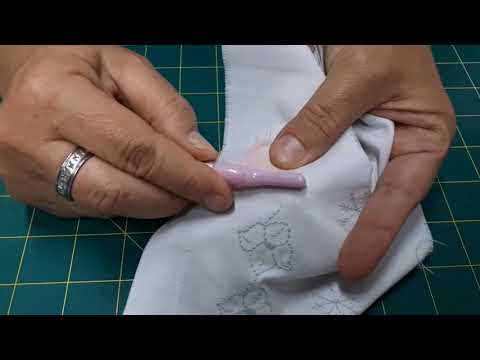 Sew Better Embroidery Thread Trimmer – YouTube
Video will open in a new window
Using the eBay App? Paste link into a browser window:
[isdntekvideo]
.ytvideo * { box-sizing:border-box; } .ytvideo { margin:.5em auto 40px auto; max-width:480px; font-family:arial; text-align:center; position:relative; min-height:120px; background-color:#555; } .ytvideo p { position:absolute; margin:0; color:white; background-color:rgba(0,0,0,.5); } .ytvideo .yt_hd { font-size:16px; width:100%; height:28px; line-height:28px; text-align:left; top:0; left:0; padding-left:10px; overflow:hidden; } .ytvideo .yt_ft { font-size:12px; width:100%; bottom:0; left:0; } .ytvideo img { display:block; max-width:100%; border:0; } .ytvideo a:after { content:"A025BA"; position:absolute; width:60px; height:50px; left:0; top:0; right:0; bottom:0; margin:auto; border:0; border-radius:10px; color:white; background:rgba(0,0,0,.6); font-size:24px; line-height:50px; cursor:pointer; } .ytvideo a:hover:after { background:#CC181E; } .ytvideo .yt_inp { position:absolute; top:100%; left:0; width:100%; text-align:center; padding:.5em .2em; xfont-size:18px; border:0; color:white; background: rgba(0,0,0,.7); } @media(max-device-width:960px){ .ytvideo { margin-bottom:60px; } .ytvideo .yt_inp { padding:1em .2em; } }
Additional information
| | |
| --- | --- |
| Somethingscountry Quilting Fabric | Sewbetter, Scissors & Cutters, Sewing Supplies |